Prep 30 mins
Cook 45 mins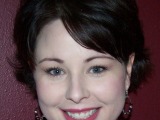 Don't go lightly! Make em' ooooh and awwww!
Directions
Wash, peel and cook potatoes until soft.
Combine potatoes, sour cream, cream cheese and butter. Beat with a hand mixer until smooth.
Spoon potatoes into a greased 2 quart casserole dish.
Bake at 375 degrees for 45 minutes or until bubbly.
The depth of the casserole dish may cause a variance in the baking time.
Most Helpful
I made these potatoes for Easter dinner to go along with Crockpot Cola Ham because everyone wanted mashed potatoes. Very good recipe... also, they looked very pretty because they were so "white" due to the sour cream and cream cheese! Will definitely make again! Thanks for posting! :)

Honey, this is a dress size on a plate, but worth every mouthful. I feel so guilty!