Bergy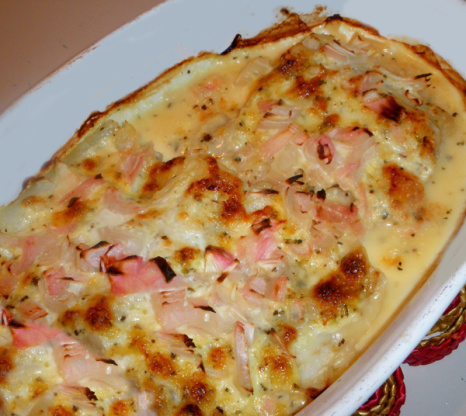 This tender flavorful fish recipe is both inexpensive and elegant! A great date night or company dish.

I would make this again with some changes, I have to watch my fat intake so I had already used fat free mayo as a sub. The lemon was a bit overbearing for my taste I will omit it next time. My change for the next round is using only 1.3/4 c mayo and 1 tbs seasoning, also I am gonna try spraying a pan with olive oil and brown the fish on a high heat to sear it as not to cook it thru and then finish it off in the oven. I will again as i did for the first round sprinkle some seasoned bread crumbs on top before baking.
Preheat oven to 375.
Mix mayo, parmasian, seasoning in a bowl unil smooth.
In a large skillet melt butter and lemon juice together.
Place filets in the skillet and cook over medium low heat approx 15 minute.
In a pyrex dish place filets cooked side up and cover with mayo mixture and top with onion.
Bake for 20-30 minutes till fish is done and mixture has thickened into a thick creamy crust.
Let rest 10 minutes.
Serve with veggies or a salad.