Classic French Green Salad

This is another recipe from The Vegetarian Passport Cookbook by Linda Woolven.
Directions
Whisk together the chives, tarragon, olive oil, vinegar, mustard,salt, pepper and Worcestershire sauce.
Add in the Brie, if using.
Pour over greens and toss until coated.
Most Helpful
Yummy! The dressing is wonderful!! I especially loved the tarragon flavor. Adding brie cheese to the salad was an added, decadent bonus. Just a delicious salad. Merci! Made for ZWT8.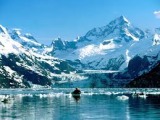 A few carefully arranged nicoise olives sprinkled on each serving brought this all together. Used a good quality brie and fresh greens from our CSA box. Annie's brand Worcestershire sauce was ideal. (Fresh chives from our garden.) I love boston lettuce but don't cook with it much. That'll have to change. Made for Veg Tag/May.

What a delicious salad dressing this makes! The chives and tarragon were actually very subtle, adding just the right amount of herby flavor. I will definitely be making this again!