MeliBug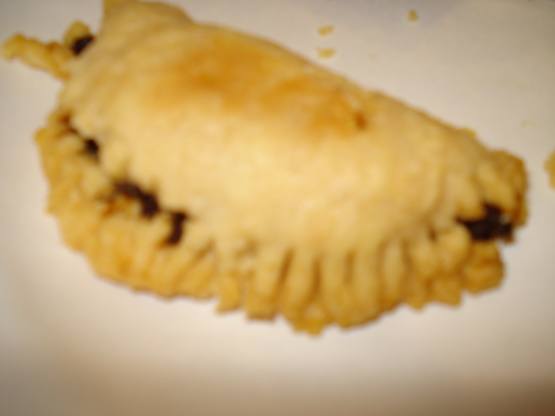 These looked tasty - posting here to save for future use! ;) Found on the Clamato website.

These were delicious!!! It was really easy to make, but it did take a little time to fold the empanadas. Next time I think I will make them a little bigger, like 3 1/2 inch rounds or maybe even 4 inches. I will definitely make these again. Delicious!!!
Sauté ground meat and onions on medium-high heat. When starting to brown, add seasoning packet and garlic, stir to combine.
Add green pepper and Clamato and let simmer for 10 minutes; Let cool.
Take a pie crust and cut twelve, 3-inch rounds.
Place spoonful of mixture on the center of a round. Fold in half and pinch closed then flute edge with a fork.
Repeat with remaining dough and mixture.
Bake in a 350° oven for 15 - 20 minutes or until golden and crisp. Serve warm.
Enjoy! ;).