COOKGIRl
Another recipe from ''Possum Pie, Beetroot Beer and Lamingtons: Australian Family''. Original Source: Miss Elsie Burrows, Orange - The Orange Recipe Gift Book, compiled by the ladies of Orange District Hospital Auxiliary and their friends. (1930s) Another old time favourite than my Nan used to bake.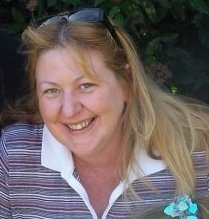 Top Review by Jubes
This was a super easy cake to make and very budget friendly. A simple cake that my family enjoyed. I would recommend well greasing the cake tin and using a circle of baking paper and greasing it too in the bottom of the tin (mine did stick a little to the tin, even though well buttered). My cake was quite flat...about one inch high....but then there also was very limited ingredients used so this was to be expected.Like most of the older recipes, this cake was simple, easy, used basic ingredients and budget friendly.Photo also to be posted
Beat 1 tablespoon of butter with the cup sugar, add well-beaten egg, cup milk, and a little vanilla essence. Stir in plain flour with the baking powder. Bake in a well-buttered sandwich tin, about 20 minutes, in a moderate oven. See Note *
Topping Directions: Mix the cinnamon, sugar and desiccated cocoanut.
When cake is cooked, turn out, and while hot spread with butter and sprinkle with cinnamon mixture on top.
Note: *Moderate oven: 180°C or 170°C fan-forced.