loof751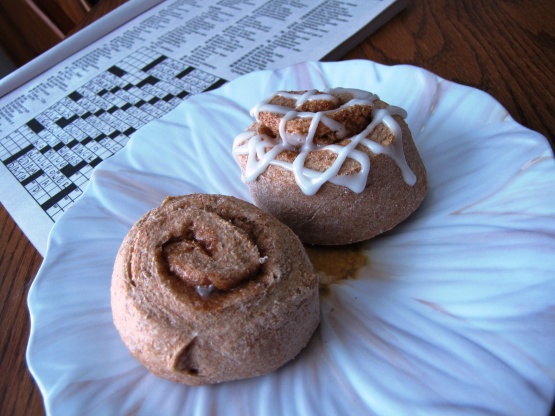 These are from a householding and cookbook which they use in first grade. (6yrs olds). They are so simple as they can get and yet so delicious. Your kids can make them on their own, just help them with the oven.

Quick and easy cinnamon roll recipe! The wheat flour makes them a little dense so they are very filling. I made half of the recipe and got 8 good-sized rolls. I mixed some powdered sugar with just a few drops of milk to make icing and put that on some of the rolls. Great breakfast - thanks for sharing your recipe!
Mix all the ingredients but cinnamon und caster sugar until you have a shiny dough, you might need to add a little more milk or flour.
Roll out.
Blend sugar and cinnimon.
Sprinkle over and roll upp.
Cut into 1 inch big swirls.
Bake at 180°C until golden brown, about 12 minutes.