Chopped Salad With Bleu Cheese and Avocado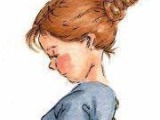 The secret to this salad is to chop the vegetables into pieces uniform in size.
Directions
Combine the oil, vinegar, garlic, sugar, salt and pepper in a jar with a lid. Cover and shake to mix well.
For the salad, place the lettuce in an oval or rectangular bowl. Arrange the tomato, bacon, onion, avocado, and cheese in rows over the lettuce.
Drizzle with the vinaigrette and toss just before serving.
Most Helpful
Phenominal! Family and guests loved it, alike. This salad is a perfect balance of bleu cheese and bacon with a touch of sweetness. Agreed, that this is a great summer time salad. Presentation is excellent as well.
I made this for lunch and it was fabulous! This is a salad I will be making often in the Summer months! I might add Chicken if I want to make it a main meal salad. Thanks for a great recipe!