Chocolate Chip Oatmeal Scotchies
Nimz1466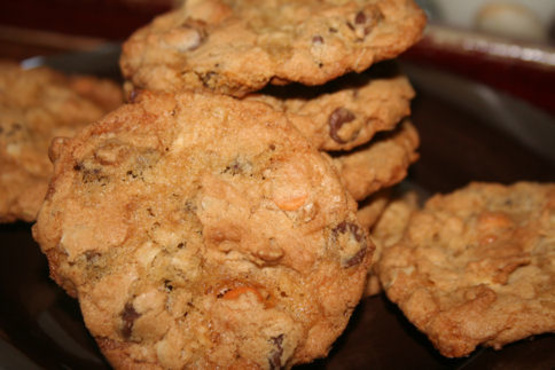 I hardly make any other cookies but these. they are so wonderful! They are loaded with lots of butterscotch, chocolate chips and oatmeal!! I make these all the time for gatherings, camping trips etc. and there are never any left to bring home.
In a large bowel cream margarine, shortening, and brown sugar. Add eggs and water. Gradually add flour. Mix in baking soda, baking powder and salt. Stir in oats, butterscotch chips and chocolate chips.
Drop by tablespoons onto baking sheet. Bake 10 minutes at 375.