Chocolate Chip Cheesecake Bars
Prep 15 mins
Cook 30 mins
I do not know anyone who does not love these. You'll need to double it for a 9x13 pan
1 (8 ounce) package cream cheese, softened
1⁄2 cup sugar
1 egg
1 (18 ounce) package refrigerated chocolate chip cookie dough
Directions
Preheatoven to 350.
In a small bowl mix cream cheese, sugar, and egg til smooth.
Remove1/2 of the cookie dough from wrapper and press into an ungreased 8" pan.
Spread cream cheese mixture on top.
Crumble and drop remaining dough on top of cream cheese layer.
Bake @ 350 for 30 minutes **DO NOT OVER BAKE THESE** C.
hill before serving.
Most Helpful
These are super easy, wonderfully tasty, and very impressive looking! I doubled it and baked it in a 9x13. I used light cream cheese and it is still decadent and wonderful. I cooked it for about 35 minutes which was perfect for the middle but a little long for the outside, while 30 minutes would not have been enough for the inside. Maybe 32 minutes next time...

I cooked these for right at 30 minutes. The middle was very creamy and tasted great. The outer edges were a little dry, but still tasted good. This was so easy to put together and tasted just like little bits of cheesecake. Thanks, katemarie!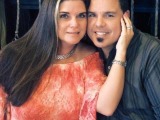 I made these last Christmas and they are just fabulous! The combination of cheesecake & chocolate chip cookies makes them a pleasure for all. They certainly drew in the raves! I did go the extra mile though, and made homemade cookie dough instead of using the packaged. Yummy, yummy, yummy!