Chocolate Breakfast Taco (Crepes)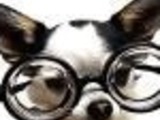 A very light taco or crepe good for breakfast or for dessert. Cooking time includes two hours for the batter to 'stand.'
2⁄3 cup flour
1⁄3 cup sugar
1 teaspoon unsweetened cocoa powder
1 egg
1 egg white
1⁄4 cup vegetable oil
1⁄4 cup skim milk
Directions
Mix all dry ingredients together in a mixing bowl.
Add all liquid ingredients and stir until batter is smooth & creamy.
Let batter rest in the refrigerator until the air is settled, about 2 hours.
When ready to prepare crepes, heat crepe pan over medium heat & pour a small amount of the batter into the hot pan. Rotate the pan until the batter is cooked through & then turn to cook the other side.
When done remove from pan & let cook on a rack.
Store until ready to serve.
May be made 1-2 days in advance.
Fill with seasonal fresh fruit, sorbet & garnish with flowers from the garden.
Most Helpful
We loved these! I used my regular flour, which is white wheat but it made it much too thick so I had to add a decent amount of skim milk. I also don't have a crepe pan so mine were not beautiful but they sure were tasty. I served them with Recipe#242479 which I would highly recommend!

Easy to do. Delicious with banana and whipped cream. And next time I'll try with strawberries :P Made for ZWT 3
Reviewed for ZWT3. The whole family ate these for breakfast this morning and went cray for them. I filled them with fresh strawberries and poured a little homemade strawberry sauce over the top - divine! Easy to make, I didn't leave the batter to settle longer than 2 minutes and the crepes were perfect. Can't wait to have these again!!!