Rita1652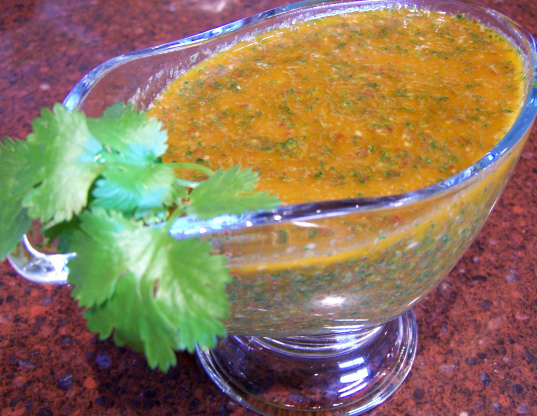 This sauce is full of fresh herbs like cilantro, oregano, & parsley. A touch of smokiness and heat from the chipotle and jalapeño peppers, And garlic, garlic & garlic! Baste grilled shrimp, beef, chicken, pork, or tofu and or serve as a sauce on the side of just about any meat or main dish.
Combine garlic, jalapeño and chipotle in food processor and pulse to mince finely.
Add oregano, cilantro and parsley; pulse to chop finely.
Add remaining ingredients and process until smooth.
Use immediately or refrigerate until ready to use.