This is one of my hubby's favorite accompaniments with a meal at Acapulco's in Norwood, MA. I don't even think it's on the menu, but he's friends with the owner and a lot of the staff, so they make him all kinds of stuff that isn't on the menu. Silly-simple, but really good if you enjoy hot peppers. I'm posting this partly for safekeeping, partly because DH gets a kick out of me having recipes for pretty much everything he can think of!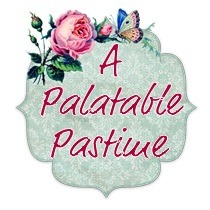 We first had these at a local taqueria a few years back. I have been making them ever since almost exactly the same way as here. For us, it adds heat to the food without having to resort to bottled habanero sauces or salsa. The bit of char adds flavor, and I would not skimp on the lime, it adds another layer of flavor as well. Made for CQ15.
12 -16

hot peppers (either serranos or jalapenos are best)
vegetable oil (for rubbing chilis)
coarse salt (to taste)
lime wedge (optional)
Preheat a comal, griddle, or small cast iron skillet over medium high heat (these may also be grilled outdoors, just adjust cooking time accordingly for more intense heat).
Slightly flatten whole chiles (the side of a large knife or cleaver works well). Rub each chile with a thin coat of oil, then roast them on the preheated pan for about 10 to 15 minutes, or until they begin to blister and char (turning occasionally).
Remove roasted chiles to a serving dish. Sprinkle with coarse salt to taste, and squeeze lime wedges over chiles (if using).
Serve as a bar snack, or as an accompaniment to grilled meats.