Lusenda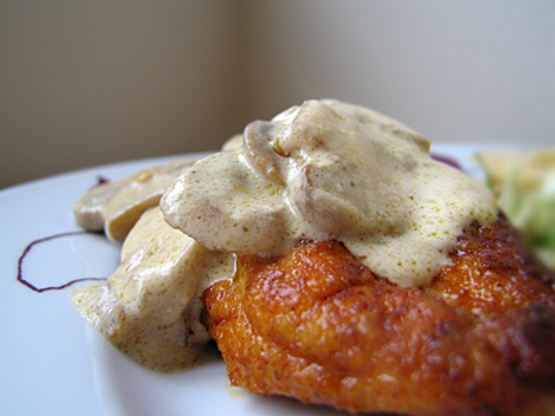 A lower in calorie twist on the traditional Hungarian favorite. Half hour start to finish, serve with buttered egg noodles.

Looks like I've found a new paprikash recipe! This was wonderful...served with spaetzle! Thanks!
Combine flour, 1 teaspoon paprika and black pepper in large resealable plastic bag.
Add chicken pieces; shake to coat.
Remove from bag and shake off excess flour. Melt butter in a large skillet over medium heat.
Add chicken; brown 4 to 5 minutes per side or until chicken is tender.
Remove from skillet.
Add onion; cook until tender.
Reduce heat to low.
Stir in chicken broth, sour cream and remaining paprika; mix well.
Cook until just heated through.