Amazing Hungarian Chicken Paprikash With Dumplings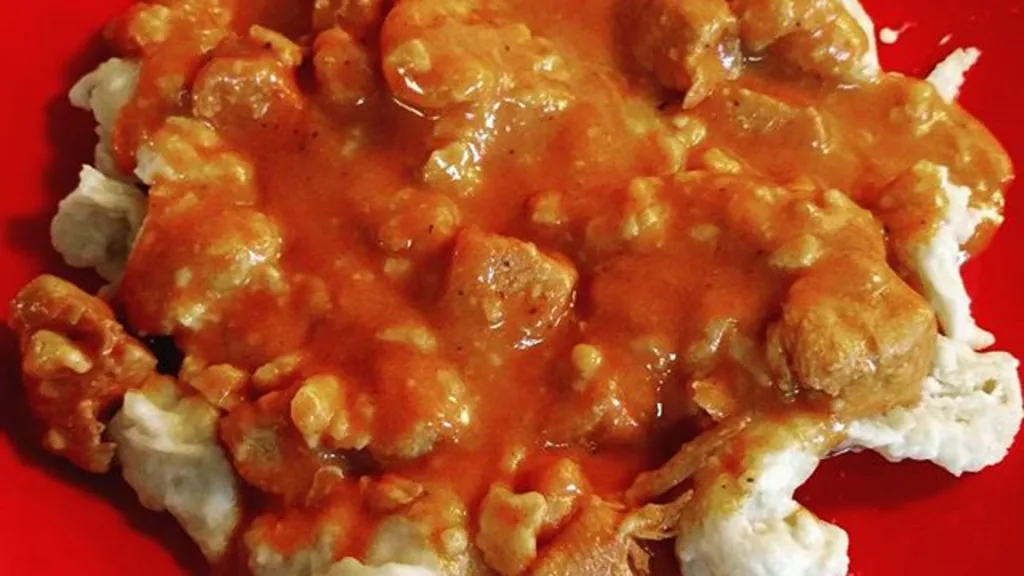 Ready In:

50mins

Ingredients:

14
directions
Set a large pot of water on to boil for the dumplings.
De-fat, and tenderize chicken. Cut into bite-sized pieces. With oil, brown chicken in a large pan on medium-high heat (6-10 min).
Add paprika, onion powder, salt, pepper, and chicken broth to the chicken in the pan. Stir them to mix. Bring to a boil and then lower heat to simmer and put a lid on and let simmer for 25 minute.
In a container with a lid (tupperware is good) mix water, flour and sour cream for the chicken. Shaking the mixture aggressively is the best way to ensure a smooth mix. Set aside mixture for later.
While chicken is simmering, mix all ingredients - eggs, flour, water, and salt - for the dumplings together in a mixing bowl. It should be a pretty thick, dry mix when you are done. If it's too gooey, add small amounts of flour until it is more dry.
With water boiling, turn down the heat to low. Tip the mixing bowl until the dumpling dough rests at the edge. Using a dull knife (butter knife), slice the dough from the lip of the bowl into small blobs and into the pot. Continue this process until all of the dough has been used. This process takes about 3-5 minute Dipping the knife occasionally into the boiling water will prevent dough from sticking to it.
Raise heat and boil dumplings for another 5-6 min or so.
Meanwhile, the chicken should be about done simmering. Using a spoon, draw some of the chicken sauce and put it into the sour cream/flour/water mixture that you had set aside. This is important to prevent sour cream from curdling. Put the lid on and shake the mixture once more. There should be no flour or sour cream chunks in the mixture.
Finally, stir the mixture into the chicken pan. Mix until consistent. Bring the sauce to a boil stirring occasionally for sauce to thicken.
Drain the water from the dumplings.
Usually, chicken and sauce are served on top of the dumplings.