Satyne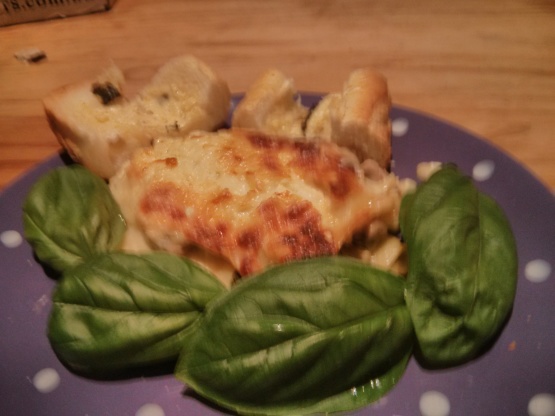 This is a great twist on the beef lasagna. Has a great creamy sauce! This also can be made ahead just add and extra 10-15 minutes to baking time.
Melt butter in large skillet on medium low. In a small bowl combine flour, salt, and basil. Once butter has melted, stir in flour mixture then add chicken broth. Stir frequently until thicken and comes to a slow boil. Remove from heat and add chicken.
Mix cottage cheese, mozzarella cheese and egg together.
Place 1/3 of the chicken mixture in a greased 9x13 baking dish. Top with half the noodles and half the cheese mixture. Repeat layers ending with the last third of the chicken mixture. Top with parmesan cheese.
Bake at 375°F for 45 minutes.