2Bleu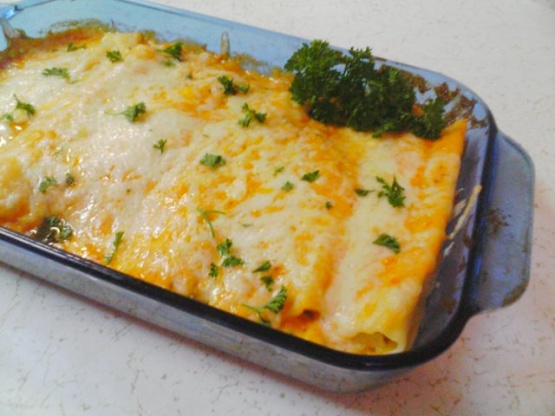 From Canada's Best Of Bridge Series. It is delicious. Prepare the chicken filling and the meat sauce ahead of time and this will be fun to make.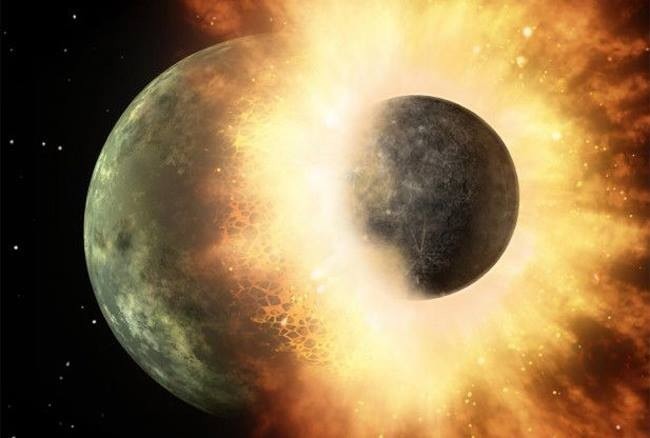 Top Review by 2Bleu
With all the work that went into this recipe (which is more than 1 hour btw), we felt it was quite bland overall. We couldn't quite figure out what it was missing, but definitely something. Additionally we brought what was left to Buddha's mom, who doesn't like spicy foods, found this very good. So I guess it just depends on your individual taste. Buddha and I thought about it since, and we may try this once more, but use chicken grilled with spices, then proceed as directed.
To make chicken filling:.
Cook chicken until pink is just gone - do NOT overcook!Chop finely or grind.
Combine oil, onion, celery, carrots and parsley in saucepan and cook for 10 minutes.
Beat egg yolks in large bowl, add parmesan and ricotta cheeses and beat until smooth. Add salt, oregano, basil, nutmeg and pepper.
Add chicken and broth and beat until well mixed.
This may be covered and refrigerated or frozen until ready to use.
CHEDDAR SAUCE:.
Melt butter in sauce pan, add flour and stir until smooth.
Add chicken broth, stirring constantly. Add salt and pepper to taste.
Stir in cheddar cheese until well blended and thick. Now add prepared meat sauce and cream.
Prepare Hollandaise Sauce and add to cheddar sauce.
Cook cannelloni shells according to package directions.
When cool, fill each shell ( a small spoon works well) with approximately 2 tablespoons of chicken filling.
Spoon a thin layer of sauce into two 9"x13" baking dishes.
PLace stuffed shells in dishes side by side 5 to a row. Spoon sauce around and over stuffed shells and sprinkle with Monterey Jack cheese.
Bake at 425°F for 10 minutes until cheese is bubbling. Serve at once.
To make ahead: prepare the entire recipe to the baking stage and freeze.