Brenda.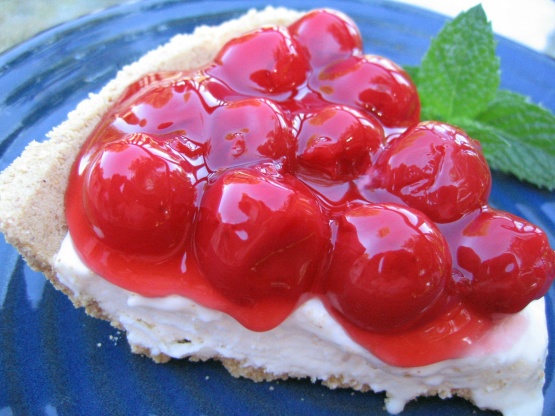 Simply delicious. The tartness of the cream cheese and cherries with the sweetness of the condensed milk and graham cracker crust. Let me just say it's present at just about every family gathering. Chill time not included in Time to Make.

I have eaten this pie for over 45 years and it is awesome and recipe a breeze. However I would not add the lemon juice until right before you mix it with the electric mixer. I was interrupted and let mixture sit for about 5 minutes before mixing and it had lumps. Looking forward to trying my creation tonight when its dessert time.
Mix cream cheese, milk, lemon juice, and vanilla together.
Pour into pie crust.
Refrigerate until set, 1-2 hours, on a lower shelf in your fridge.
Top with cherries just before serving.