Using canned fruit for the filling makes this a quick and easy dessert. Serve warm with ice cream.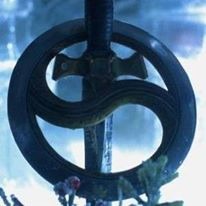 I wanted a warm dessert and since I had a can of cherry pie filling and apples, I decided to make this recipe. Boy am I glad I did! The aroma as it was baking was wonderful and the taste is out of this world! I know I'll make this one again very soon!
Combine filling ingredients and set aside.
Mix together the oats, flour and brown sugar.
Cut in the butter using a pastry blender until mixture resembles coarse crumbs.
Spoon half the filling into a 2 qt baking dish.
Sprinkle half the topping mixture over the filling in the dish.
Repeat layers with the remaining cherry and topping.
Bake in a preheated 400 degree oven 25 to 30 minutes or until topping is golden brown.
Serve warm with ice cream if desired.