Cheesy Hash Browns Casserole
Juenessa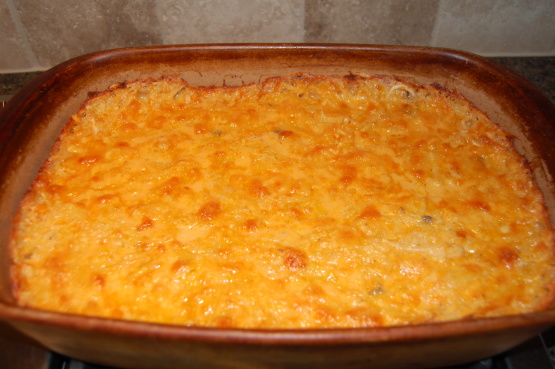 This is a quick recipe that my son and husband both love. Super dish for cookouts and easy to carry or travel with. This is super with hamburgers and pork chops!

I added seasoning salt and about 7-8 pieces of crumbled, cooked bacon. Good with jalapenos as well.
Preheat oven to 375°F.
Spray a 9 x 13 dish with oil.
Set aside 1 cup of shredded cheese.
In a large bowl, mix all ingredients and put into baking dish.
Top with remaining cheese and bake 45 minutes to 1 hour, depending on how golden and bubbly you like your cheese.