Cheesy Hash Browns Casserole
Prep 10 mins
Cook 45 mins
This is a quick recipe that my son and husband both love. Super dish for cookouts and easy to carry or travel with. This is super with hamburgers and pork chops!
Directions
Preheat oven to 375°F.
Spray a 9 x 13 dish with oil.
Set aside 1 cup of shredded cheese.
In a large bowl, mix all ingredients and put into baking dish.
Top with remaining cheese and bake 45 minutes to 1 hour, depending on how golden and bubbly you like your cheese.
Most Helpful
I added seasoning salt and about 7-8 pieces of crumbled, cooked bacon. Good with jalapenos as well.

I too was looking for a hashbrown casserole recipe that didn't have sour cream as an ingredient because I had none on hand! I almost left the 1/2 cup of onion out of the recipe, for my children's preference, and am glad that I didn't. I think the onion really adds a great flavor dimension to the potatoes and with them being so finely chopped-- my kids didn't even notice they were in the recipe! The only change I made was to put all three cups of sharp cheddar into the mix and then sprinkled the canned parmesan cheese on top for baking. I like how the parmesan cheese adds a crust on top of the potatoes, after they have been cooked. Thanks so much for a keeper. :-)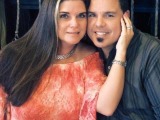 Quick, easy, DELICIOUS!!! I cut the recipe in half, put in as 8 X 8 pamed baking dish. I WILL make this again.