arlynlw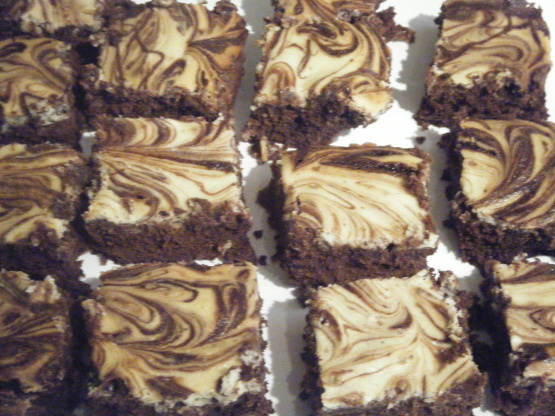 Simple and yummy cheesecake brownies using packaged brownie mix.
Prepare brownie mix as directed on package.
Pour into greased 9X13-inch pan.
Beat cream cheese until smooth.
Add sugar; mix well.
Add egg and vanilla; mix until just blended.
Pour cream cheese mixture over brownie batter; cut through with knife.
Bake in preheated 350 degree oven for 35-40 minutes, or until cream cheese is lightly browned.