Boomette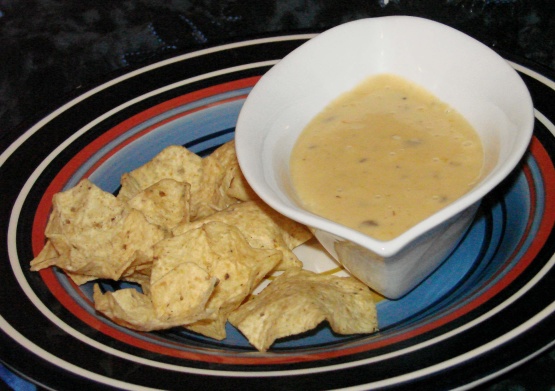 This is by far our most favorite cheese fondue!The white wine accents the cheese flavors and the cream soup keeps the mixture from clumping or getting stringy. We have used it with bread, veggies, fruit and even meat such as sausages, ham cubes, meatballs, and chicken nuggets. It is quick, easy and can be made the day before and reheated.

I made this one day for my kids and their friends. I served it with crackers, vegetables, and turkey fingers. I couldn't stop eating it! We don't ever have wine in our home, so we made the recipe with chicken broth that was made from chicken boullion. Turned out pretty tasty! Thanks!
Place all ingredients in a heavy pot and stir over low heat until cheese has melted.
Keep warm in a fondue pot or refrigerate and reheat.