lazyme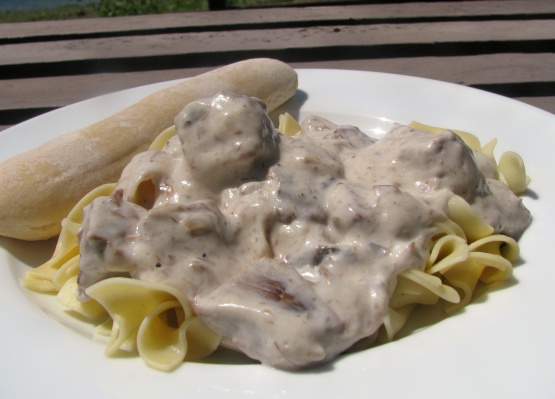 This is a quick, easy and good beef stroganoff recipe that is made with deli roast beef.
Cook noodles according to package directions.
Drain noodles.
Cut beef into 1/2" cubes.
Melt butter in a skillet. Saute onions until tender.
Add beef, salt, pepper, and mushrooms. Saute for one minute.
Stir in cream of mushroom soup and water. Simmer for 10 minutes.
Add sour cream and mix well.
Serve over noodles.