Champurrado (Mexican Hot Chocolate)
Prep 10 mins
Cook 20 mins
This recipe is from the Nestle Very Best Baking. Champurrado is a tradition in my part of the world on Christmas morning with tamales and sweet bread.
Directions
In a large saucepan, combine 8 cups of the water and cinnamon; bring to a boil.
Place the remaining water and masa harina in a blender; cover and blend until smooth.
Pour the mixture through a fine mesh sieve into the cinnamon-water mixture.
Bring to a boil, reduce heat to low; cook, stirring constantly with wire whisk for 6 to 7 minutes or until thickened.
Stir in sugar, chocolate and vanilla extract.
Cook, stirring frequently, for 4 to 5 minutes or until chocolate is melted and flavors well blended.
Most Helpful
ground up 1/4 to 1/2 cup of oatmeal in a coffee grinder, nuke up the oat powder with a cup of water in microwave, mix it with cocoa and sugar OR sweet chai tea powder, stir in extra 6 oz water, nuke one minute, tada! It works for me too
Very good champurrado! It has a good flavor and is creamy as well. Thanks for posting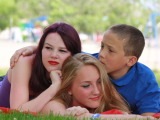 Wordeful chocolate! Different than the ones they serve here. But I was lucky to found a Mexican food store next to my office and so I found masa harina and piloncillo cones!!! I used theM for the first time and the result was so good. Now I must found some other recipes that use them, but even if I don't this chocolate is so tasty that it going to be an usual morning beverage. Thanks PaulaG for another keeper. Made it for ZWT3.