NELady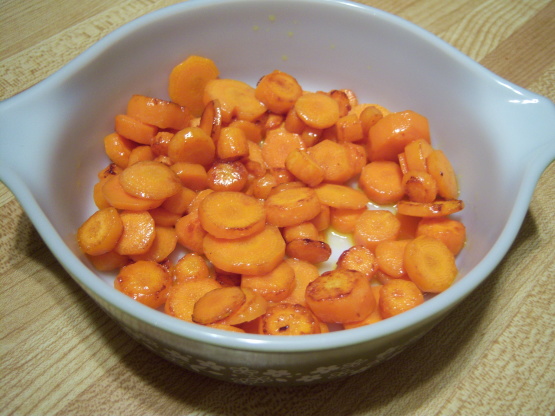 This dish was named after the town by the same name. Lovely side dish that is quick and easy to put together. This can also be made with parsnips. The cooking time is variable....just cook until they are the way you like them.

This is the same carrot recipe I've been making since I received a "Joy of Cooking" as a wedding present (many years ago!) It's the only way my family will eat cooked carrots. I use Smart Balance instead of butter these days, and I've also cut the amount in half, like a previous poster.
Place all ingredients in saucepan except the chives/parsley.
Cook the carrots/parsnips over medium heat until the water evaporates.
Permit them to brown in the butter.
Serve them sprinkled with either chopped chives or parsley.