Parsley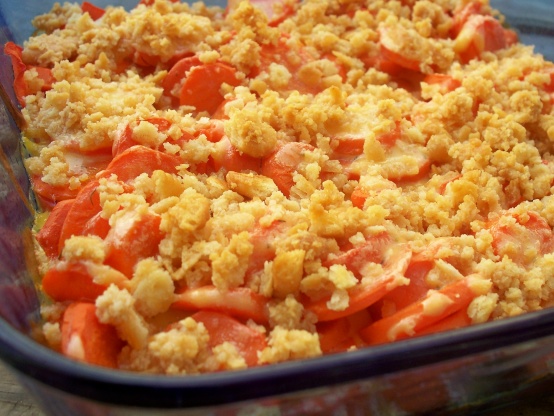 This is an easy dish that and goes great with any meal!

My mom has had this recipe for a long time and its the absolute BEST! People that won't normally eat cooked carrots LOVE this dish! :)
Set oven to 350 degrees F.
Butter a 1-1/2 quart baking dish.
Place carrots in saucepan, cover with water; bring to a boil, reduce heat; cover and simmer until tender, about 10 minutes.
Drain and place in a baking dish.
In a small saucepan melt 1/4 cup butter and the cheese, stirring often, then stir in dill.
Pour over carrots.
Melt remaining butter; toss with saltines.
Sprinkle over carrots.
Bake uncovered for 25-30 minutes or until lightly browned.