Caramel Macchiato...just Like Starbucks
Karen..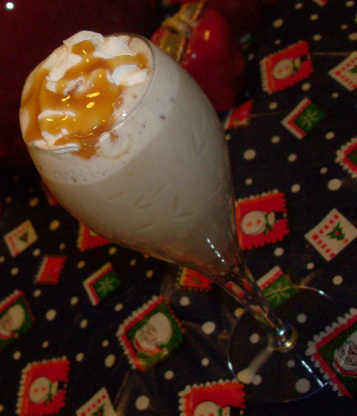 I love caramel macchiatos from Starbucks, but at $4.00 a pop, you can have one everyday of the week for that price by making them at home.

You can't make these with coffee, you need to use espresso in order to make them taste like they should. Not saying this won't taste good, but it won't taste like Starbucks. Substitute the 6oz of coffee in this recipe with 2 shots of espresso and then you have have a treat!
To make a strong coffee, you can brew a ratio of 3 heaping tbsp of coffee to 6 cups water.
Add vanillin to the coffee grinds before making the coffee, that way it will infuse while brewing.
Once coffee is done brewing, place milk in a large cup and microwave until hot.
In a tall glass combine the coffee, milk, and caramel syrup and stir well.
Add sugar in small increments until desired sweetness is achieved, don't forget that the caramel will sweeten this beverage as well.
Top with whipped cream and drizzle caramel.
Enjoy!