Juenessa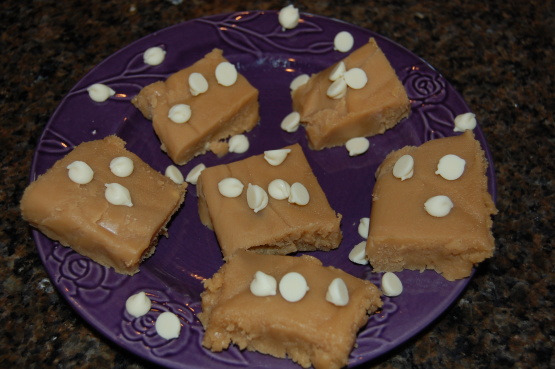 A delicious smooth fudge recipe. You can use any sort of chocolate you like.

Dear chrissyo,

You are my hero. The ladies at my weightloss club christmas party absolutely adored this fudge!!

Thank you so much.
xox
Melt butter in pan.
Add golden syrup, sweetened condensed milk and brown sugar.
Stir over low heat until boiling, reduce heat, simmer 10 minutes, stirring constantly.
Remove from the heat, add white chocolate melts, or any other chocolate you desire, mix until smooth.
Pour into foil lined 7cm x 25cm bar pan, refrigerate until set.
Cut into slices and squares.