Boomette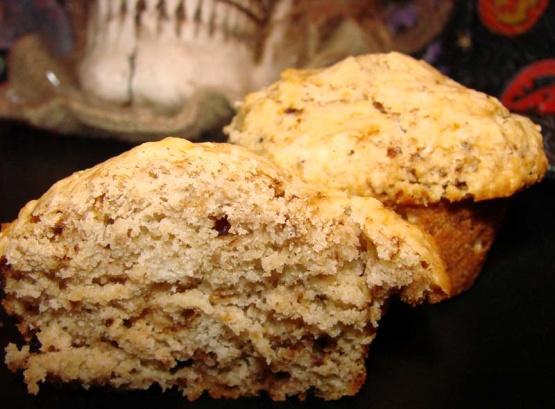 Coffee is easily one of my favourite 'flavours' (as well as one of my favorite beverages). This is an awesome, coffee-flavoured muffin to enjoy with the second cup of the morning (the first one is always enjoyed on its own).

Top Review by KWB
This is a fantastic muffin. It won't beat you over the head with coffee flavor, so if that is what you are after, I assume upping the instant coffee/espresso powder quantities will help. Love the idea of chocolate chips, too, I think that additive matches another cappuccino muffin recipe on this site (plus a coffee-cream cheese spread).

These cooked up so well and I am sure that my actually being disciplined and following the instructions had a lot to do with this (e.g. actually melted the butter slowly so it didn't get HOT, let the oven sufficiently pre-heat, that sort of thing that I'm usually a little loosey-goosey with!)

I want to try this muffin base with lemon and poppy seeds and also with some fresh fruit to see if the batter can stand up to heavier additives (strawberry coconut?). I do use the Epicurious.com Mix In Muffin for fresh fruit, and it works great (you can stand a spoon up in the heavy butter/sour cream batter), but I want something that comes together a little easier (and cheaper!!!).
Preheat oven to 375°F
Line muffin tins with papers or grease well.
In a large bowl, whisk together flour, sugar, baking powder, espresso or instant coffee, salt, cinnamon, and nutmeg.
Set aside.
In a medium bowl, mix milk, butter, egg, and vanilla until combined.
Stir milk mixture into flour mixture only until combined.
Do not over mix.
Fill muffin cups 3/4 full.
Bake 15 to 20 minutes for standard muffins, 10 to 12 minutes for mini-muffins.
Cappuccino muffins freeze well.