Cantaloupe and Cucumber Salad
jenne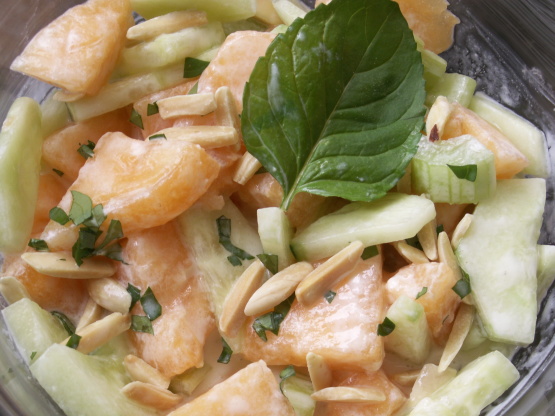 A Rachael Ray recipe from her EveryDay Magazine June/July 2008 edition. Light summer salad that features sweet cantaloupe, one of my favorite fruits! To make this a main course, simple add cooked chicken breast strips and chopped avocado on top. Fresh, light and tasty too! PS, the best cantaloupes in the world are grown in Indiana in my opinion. . .Poseyville's are absolutely grand if you can get your hands on them. . .they are kind of bumpy and ugly but they taste the best.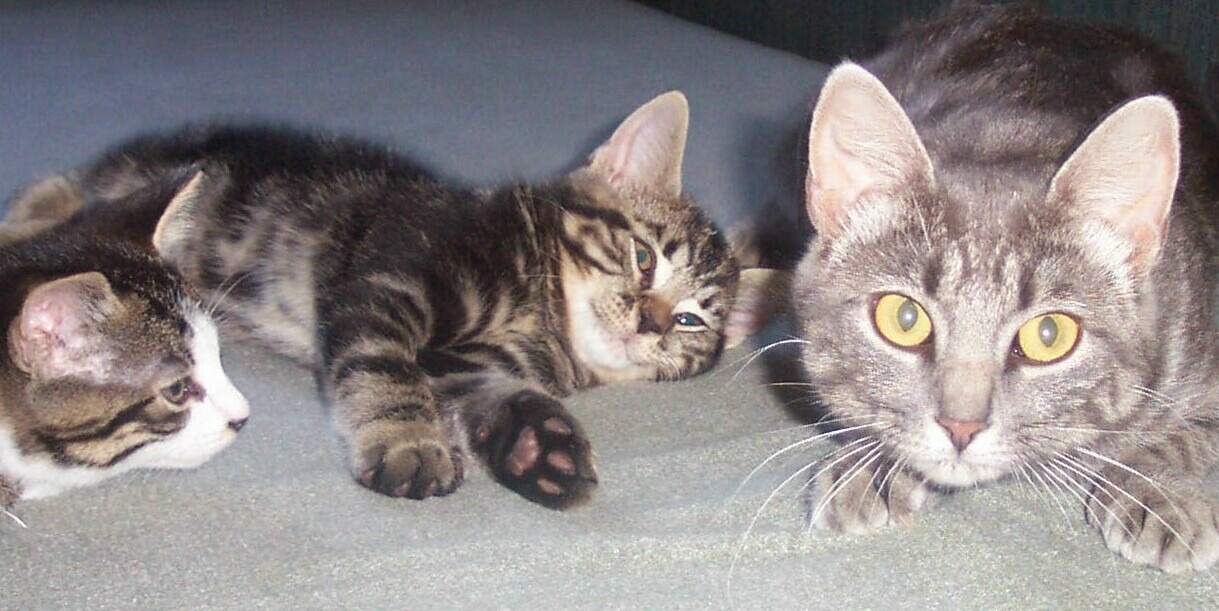 What a lovely refreshing salad. We loved it. Made as written but omitted the nuts because of my husband's allergy. This will be perfect this summer with bbq. Served this tasty treat with pepperoni pizza and watermelon drink for a memorable meal. Thanks so much for sharing. Made For What's on the Menu? tag game.
In a large serving bowl, whisk together the yogurt, lime juice and honey.
Add the cantaloupe, cucumbers, celery and mind to the dressing; toss to combine.
Sprinkle with the almonds and serve!