luvmybge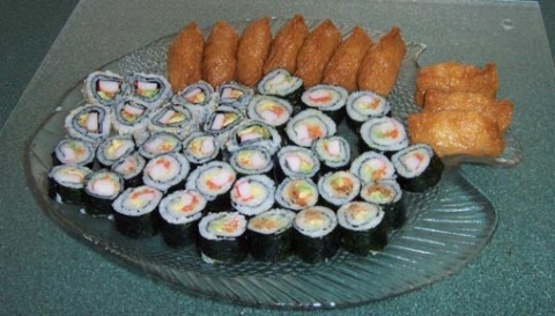 I omitted the roe and added a bit of cream cheese to the filling. Wonderful! Now I don't have to pay the ridulous price for prepared california rolls at the supermarket!
Put sushi rice on a seat seaweed (nori).
Spread on seaweed evenly.
Now turn the seaweed so that it comes up and the sushi rice comes down.
Put the cucumber, avocado and crabstick in the center of the seaweed.
Roll it up tightly.
This becomes easy if you use plastic wrap.
Put tobiko on top and cut into 6 pcs.