Prep 15 mins
Cook 20 mins

From the Seattle Times newspaper, a simple and tasty side dish. This can be prepared ahead of time and rewarmed before serving. Do not add the bacon or lime juice until just before serving.ZWT South region (Cajun) and Mid-West region (corn).
Directions
Put bacon into saucepan, set over medium heat and fry until crisp.
Remove the bacon with a slotted spoon to a paper towel-lined plate.
Crumble bacon; set aside.
Add onion, bell pepper, celery and garlic to pan.
Saute' 3 minutes.
Cover pan; cook 5 minutes.
Add corn, tomatoes, paprika, basil, thyme, cayenne, salt and pepper.
Cook over medium heat, stirring often, for 5 minutes or until corn is heated through and flavors have blended.
Add bacon and lime juice.
Stir 1 minute; serve.
Reviews
Most Helpful
This made a delicious side served with smoked ham slices and fresh from the garden green beans. The corn was cut fresh off the cob for this dish. The recipe was reduced to 3 servings and makes some very generous servings. Made for ZWT9 Family Picks.
As Justin Wilson would say -- "OOH WEE"! This is a really delicious way to make corn and the spices really compliment the dish very well. Love the colors -- makes a really nice presentation. Wouldn't change a thing. Made for ZWT9 Cajun/Creole, July, 2013.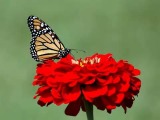 Holy smokes this was soooo good. I made it for the Holy Trinity Challenge for ZWT9. I've said holy twice now and this recipe is well deserving. I am putting this into my best of the best files. The flavors are perfect together. I halved the recipe and it was probably enough for 4 people. I also omitted the bacon, which would have been great but I actually didn't even miss it. Great recipe! Made for Soup-A-Stars of ZWT9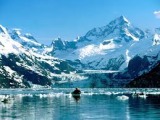 Summer Central