Cafe Rio Cilantro Lime Rice
ChefLee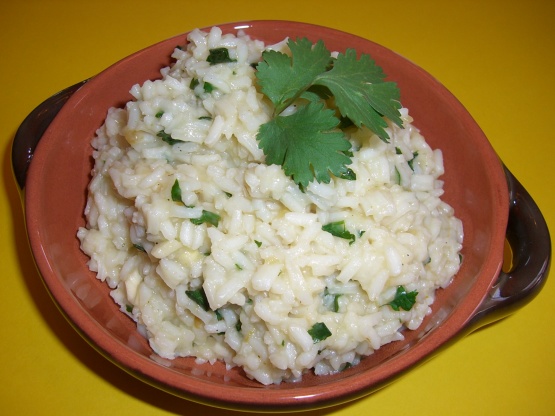 This is my version of the Cilantro Lime rice that Cafe Rio uses for their Burritos!! You can also serve it as a side dish...Enjoy!!

This is absolutely THE BEST rice I have ever had! I made it last night and followed the recipe, except used 2 cloves of garlic and I also used Hatch brand enchilada sauce, soooo good! My 14 yr old daughter was walking out the door with a friend & tried it. She & her friend took some to go, they both loved it! It was delicious & I can't wait to make it again! Needless to say there is nothing left of it today. YUMMO!!! A must try!
Cook the rice as directed on the rice package -- except use broth instaed of water. When rice is done fluff with a fork then add cilantro, garlic, lime juice, salt and 1/2 can green enchilad sauce and mix well with a fork!
This rice is "FEN"tastic -- Enjoy it!