Zaney1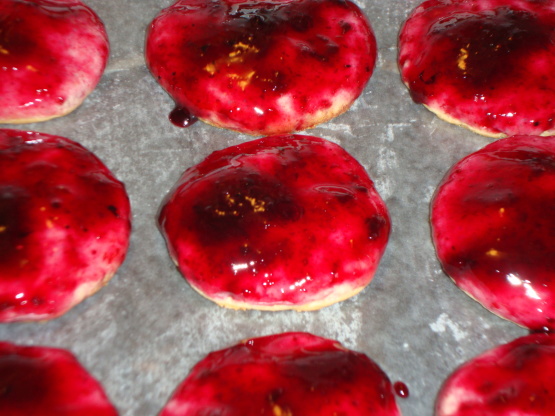 Haven't tried this recipe yet, but it sounds good!

Top Review by Zaney1
This is a very good basic cookie. It is good plain but it lends itself well to being glazed. I made up a blueberry glaze for mine. You could put whatever flavor glaze or frosting on them that you wanted. I think even chocolate would be good. You can't even taste the ricotta cheese so don't be afraid of it. It is a nice tender cookie.
Mix butter and ricotta cheese until creamy. Add vanilla and mix well.
Gradually add the sugar, then the egg, then the remaining ingredients.
Roll into 1 inch balls, place on a greased baking sheet and flatten slightly.
Bake at 350 degrees F. for 10 minutes, or just until edges turn golden.
Cool on a wire rack.