Buffalo Wild Wings-Like Parmesan Garlic Sauce
gailanng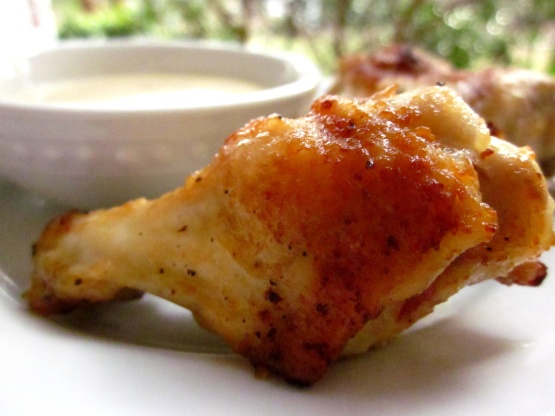 One of our favorite wing sauces
With all due respect to ms09, I think the spices ratios are excellent. Looking at a sample of the Parmesan Garlic sauce from Buffalo Wild Wings, you can see a variety of spices including pepper, red pepper flakes, and a variety of herbs. This is very close!
Preheat oven to 350 degrees F.
Toss garlic cloves with oil in a small oven-safe dish. and then bake in the preheated oven for 20 mins or until the cloves soften and begin to turn light brown. Cool garlic and then run cloves through a garlic press or finely mince with a sharp knife.
Combine garlic and remaining ingredients in a small bowl and stir well. Cover and chill for several hours or overnight before using.
To use sauce, pour 1/4 cup over 12 cooked chicken wings, breaded tenders, or chicken nuggets and toss gently until coated. Makes 3/4 cup sauce, enough to coat 36 wings.