Ms B.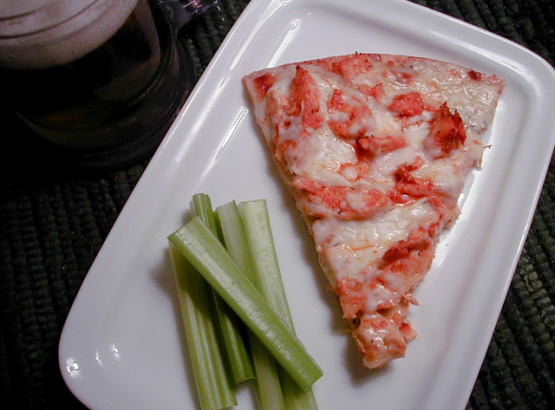 Delicious! I thought it was a mistake that there was no pizza sauce included in the recipe, but it isn't. This got rave reviews. I plan to make it again soon. Thanks.
Preheat oven to 425°F.
In a medium bowl combine the cubed chicken, melted butter and hot sauce. Mix well.
Spread whole bottle salad dressing over crust, then top with chicken mixture and sprinkle with shredded cheese.
Bake in preheated oven until crust is golden brown and cheese is bubbly, about 5-10 minutes.
Let set a while before slicing.