Brussels Sprouts With Sesame Seeds
Parsley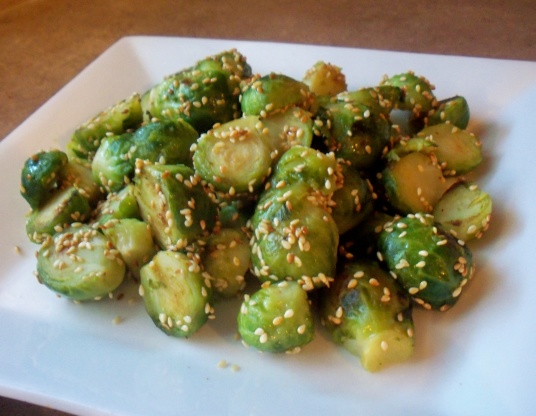 These Brussels sprouts pair nicely with both Asian dishes and roasted meats. The trick to these is getting that nice brown roasted look and flavor without burning them.
Toast sesame seeds in large non-stick skillet and set aside.
In a large non-stick skillet over medium heat, warm olive oil. Add garlic and Brussels sprouts. Saute for 15 - 20 minutes, allowing to caramelize as that gives them a lot of flavor. (if they start to burn or stick to the bottom of the skillet, add 1-2 tablespoons of water to delgaze pan. Being careful not to add to much).
When sprouts are brown and tender toss with sherry, sesame oil, and sesame seeds.
Remove from heat and serve.