Parsley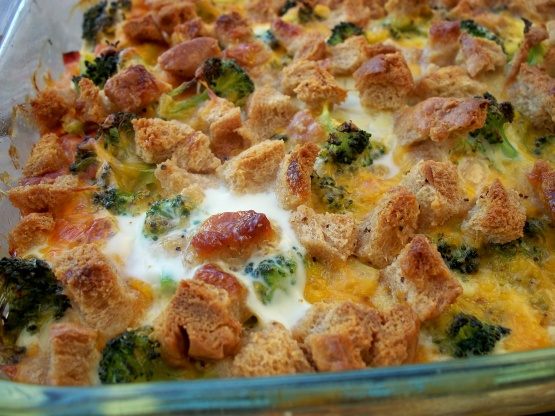 A favorite casserole that my family has been making for years

I know a recipe is good when I daydream about it the next day and wonder how long I have to wait before I can do it again. I added a little garlic powder, but I imagine this is very versatile and it would be easy to switch out whatever protein and veggie you had on hand.
Cube bread and toss with melted butter.
In a greased 9 X 13 casserole dish add half the bread cubes, half of the cheese, half of the broccoli, all of the ham.
Next add the rest of the broccoli, cheese, and bread cubes.
Beat eggs and milk together with salt and pepper then pour over casserole.
Refrigerate for 2 hours or over night.
Bake at 350°F for 1 hour.