Broiled Sole With Parmesan-Olive Topping
Boomette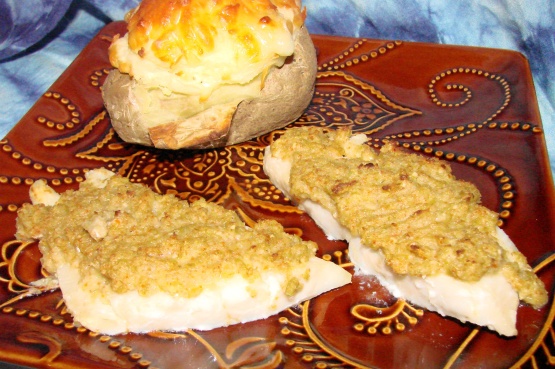 Entered for safe-keeping. From Evelyn Tribole's "More Healthy Homestyle Cooking".
Coat a broiler pan with nonstick spray. Preheat the broiler.
In a small food processor, pulse the garlic until finely chopped.
Add the olives and pulse until chopped.
Add the broth, Parmesan cheese and bread crumbs and pulsed until nearly smooth.
Arrange the fish on the broiler pan in a single layer. Spread the paste over each fish fillet in a thin layer.
Broil for 4 minutes, or until the fish flakes easily. Do not turn the fillets while cooking.