Broccoli Low-calorie Casserole
Derf2440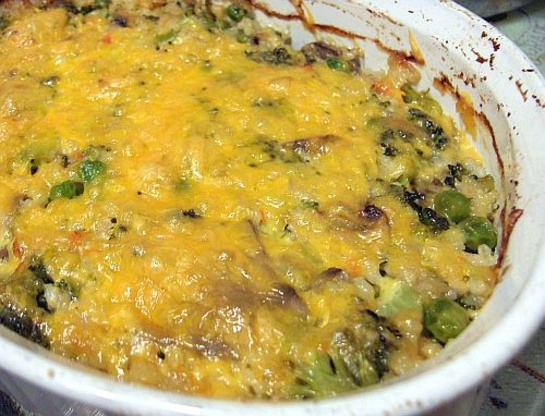 A low calorie recipe for a broccoli casserole from cooking lite magazine...I received once at a demonstration trailer. I'd like to share it with all those watching calories.

DH loved this casserole, very tasty. I used fresh broccoli and fresh mushrooms cus I didn't have frozen or canned. Worked very well. I also saved some of the cheese to sprinkle on top, just for pretty sake. It was quite delicious and I willmake it again, thanks for posting.
Combine the first 7 ingredients in a medium saucepan.
For 4 min or until the cheese melts, cook over low heat.
Stir constantly to prevent any sticking.
Add the broccoli and cook another 2 min.
or so until it is thoroughly heated through.
Coat a 2 qt.
casserole with the spray.
Spoon the mixture in.
Bake at 350* for 30 min.