Bread Salad With Watermelon, Feta, and Red Onion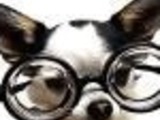 According to Diana Kochilis, author of "Mezes" (and confirmed by Evelyn/Athens), Greeks love watermelon and they love feta and they love the two combined. Here's a salad which does just that.
Directions
Dampen the bread under running water and then hold it over the sink for the water to drip off.
Break it into chunks, about 1 inch each. Place the chunks on the bottom of a serving bowl and sprinkle half the onion slices over them.
Place the watermelon and any of its juices together with the feta cubes on top.
Drizzle in the vinegar and toss gently, careful not to mash the watermelon.
Season with pepper and garnish with the remaining onion slices and mint.
Serve.
Most Helpful
It was fairly good but I didnt like the bread. Maybe mine wasnt stale enough but it turned kind of slimey.

What a wonderful combination. My sister, who is not a Recipezaar member, downloaded this salad recipe and made it for us yesterday evening and it was a big hit. Second helpings were had all around. The sweet juiciness of the melon, the saltiness of the cheese and the bite of the onions make for a sublime mouthful of taste experiences. Bravo!