Brazilian Coconut Pie With Tropical Fruit
This is a very refreshing and easy pie to make Add which ever fresh tropical fruit you like to the top or a mixture traditioanlly they put on mango, papaya and guava slices. The recipe does not include a 2 hour chilling time in the fridge.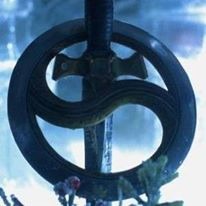 Absolutely delicious topped with mango slices! Made for the Tastebud Tickling Travellers during ZWT 4
Make sure the pie shell has been chilled for 30 minutes before baking. Preheat the oven to 350 degrees.
Heat the milk in a double boiler until bubbles form around the outer edge of the pan.
In a bowl beat the eggs and sugar add salt, vanilla, butter and grated coconut. stir in the heated milk
Pour the custard mixture into the pie shell.
Bake for 30 minutes or until the custard sets.
Take the pie out of the overn and let cool and then place in the fridge for at least 2 hours
Before serving garnish the pie with fresh fruit slices.