GaylaJ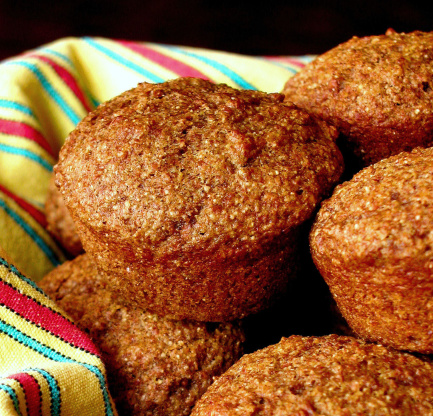 I love this recipe because it has spice. It is not overly sweet, it isn't bland either. The fat content isn't too high. I got the recipe from an old box of Kellogg's Bran Buds.
Preheat oven to 400F and lightly spray muffin pans with cooking spray or line with cupcake papers.
Stir together flour, baking powder & soda, pumpkin pie spice and salt; set aside.
In large mixing bowl, stir together cereal and boiling water; let stand 2 minutes OR until water is absorbed.
Mis sugar into softened cereal until well combined.
Stir in milk and oil.
Add egg and raisins; beat well.
Add flour mixture, stirring just until combined.
Portion batter evenly into lightly greased muffin cups.
Bake about 20 minutes or until top of muffins are light golden and spring back when lightly touched.