myslys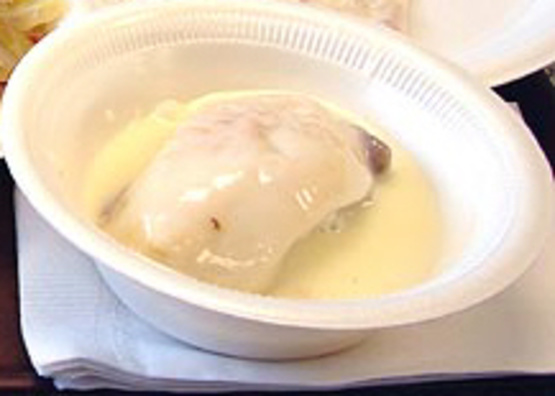 Ok everyone, here is the recipe that I looked all over the web for for about a month, and no one knew what it was. Well, I finally found it! This makes a really big batch, so you may have to cut it down a bit. ENJOY!
Dough:.
Scald milk and cream, add butter, sugar and cool to lukewarm. Dissolve yeast in the lukewarm water and add the teaspoon of sugar. Add to the first mixture. Add remaining ingredients and the flour gradually. Mix well. Knead the dough. Let rise until double in bulk and punch down. Let rise again until double.
Form into small buns the size of a walnut or larger if desired. Let rise and flatten with hand.
Filling:.
Cook 2 cups pinto bean till soft. Pour off liquid and mash. Add sugar, salt, and cream. Mix well.
Place a heaping teaspoon of filling in the center of each bun. Seal edges. Place on a greased pan and let rise until double in bulk, about 1 hour. Bake in a 350°F oven until brown, 20-25 minutes.
Sauce:.
Mix the half and half, sugar and cornstarch in a saucepan and simmer. Whisk until thick.
Pour warm sauce over the buns.
You can also place the beroggi in a crock pot and pour the sauce over them to keep them warm.
Enjoy!