Boomette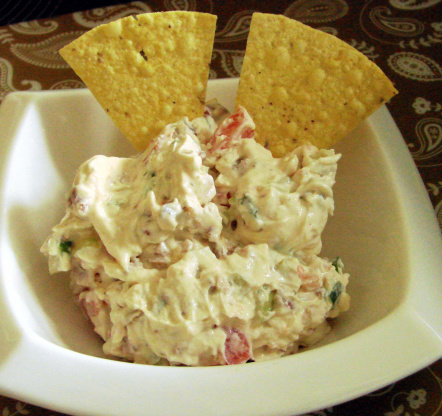 This is a super yummy recipe I had at a Pampered Chef party. I love it so much I had to share it with everyone.
1.) soften the cream cheese.
Mix ranch dressing, cream cheese, bacon bits, celery, tomato and green onions in a medium bowl.
Cover and refridgerate for at least an hour.
Slice bread and spread the dip onto it.
Once cream cheese is softened the prep time should only be about 15-20 minutes.
Cook time about 10 for bacon.