Blender Caesar Salad Dressing
J-Lynn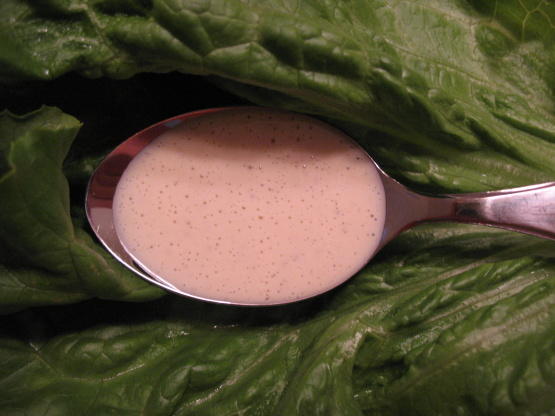 This is so easy and good. I got this recipe years ago from a magazine. I want to say it was Sunset, but not sure now. If you like Caesar salad, this is quick to make and tastes great.

Where is the mustard? I added 1.5 tsp whole mustard and 1/2 tsp dry, plus total juice of 1.4 lemons with pulp. Oh, also added 2.5 filets anchovy, instead of salt and including one minced into the lettuce. It was good but really needed the kick the mustard gave it.
In blender add egg, cheese, lemon juice, garlic, Worcestershire sauce, mustard, tabasco, salt and pepper.
Blend until combined.
Remove top and with blender on, on lowest speed, gradually add oil in thin stream until thick and creamy.
Pour into jar, cover and refrigerate 1 hours or up to 5 days. Let stand at room temperature 15 minutes before serving.