Black Bean & Andouille Sausage Soup - Slow Cooker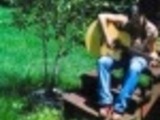 Another keeper from my displaced Cajun friend, Erin.....the Andouille adds a little Louisiana flavor....and as Erin and I both know, almost everything is better with a can of Rotel!
Directions
In slow cooker, combine all ingredients except salt, pepper, cilantro and sour cream. Mix well, cover and cook on low for 6-8 hours or on high for 3-4 hours.
Season to taste with salt and pepper.
Ladle into bowls and garnish with cilantro and sour cream if desired.
Most Helpful
Great!! Thanks so much for posting! I had venison sausage and a ton of dried black beans and I ended up here. I didn't have Rotel so I did smashed tomatoes and added a jalapeno. I let these goods sit in the crock pot, aka my lover, for 8.5 hours and the masterpiece was served. Thanks for sharing a bit of your skills ;)

My DH was in heaven last night ~ made this for our dinner and served over a small amount of brown rice. The black beans cooked up nicely with the celery, onion and red peppers (I added 1/2 large red bell, diced fine) and the andouille sausage, cumin and bay leaves added a most flavorful boost to the vegetables. I used about a tablespoon of dried cilantro, and added while cooking. This was a WONDERFUL dish, thanks FolkDiva, made for ZWT5, Bodacious Brickhouse Babes.

Made just written. Nice soup. Next time may use peppers instead of the celery. Made for ZWT5, Dining Daredevils