Black Bean and Corn Salsa
vrvrvr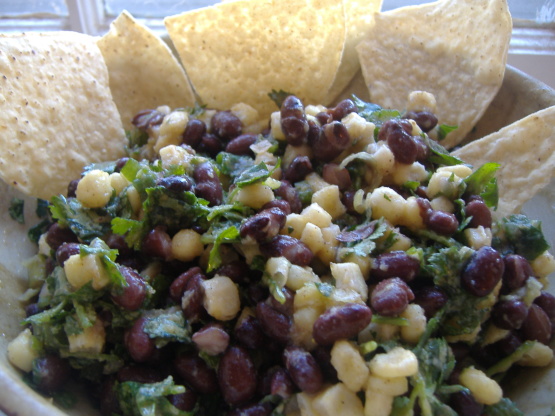 This Tex-mex salsa is a big customer favorite and is very easy to prepare. Serve it as a side dish with Tex-Mex or other southwestern entrees.

Top Review by vrvrvr
Loved the sound of this for our New Year's Eve snackin' platters. Tasters are saying, "It needs something!" I think I will add some chopped jalapeno and maybe fresh tomatoes? Not sure. We mixed this up last night and let it sit in the fridge to bring out the flavors. It's not a very colorful salsa, and the texture is more like pico de gallo, i.e., very little liquid among the beans and corn. But the taste is very refreshing and I think we can add a little zing. It certainly won't go to waste! Thanks.
Mix all the ingredients in a bowl and refrigerate it for an hour before serving.