Black Bean and Avocado Salsa
Sin-Gal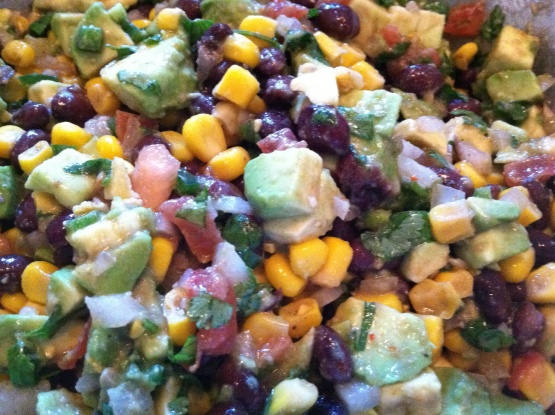 This recipe is great for Summer BBQs. Serve with Tortilla Chips. I usually serve it with Multi-grain tortilla chips.
Combine Beans, Corn, Onion, Tomato, Jalapeno, Spices, Cilantro, Lime Juice in a bowl.
Add Avocados last, and gently mix them inches
Cover with plastic wrap and refrigerate. Ensure that the plastic wrap is touching the salsa and no air remains between the plastic wrap and the salsa.