Best Banana Bread - No Egg, No Milk, Gluten Free
Heidi N.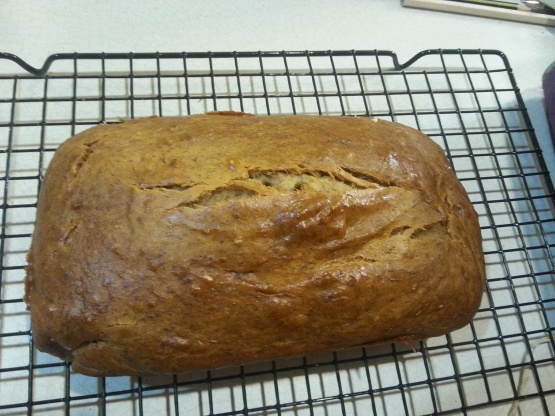 This is very easy to make, contains no egg or milk. I use gluten free all purpose flour and it comes out totally fabulous! The recipe is adjusted from 'My favourite Banana Bread Recipe - it has No Eggs' I found on the web! The recipe is only enough for a petite loaf pan (about 5x3 inches). Double the recipe for a standard size pan.

This is a wonderful, sweet and moist banana bread. However, I had problems with the ingredients. I added an egg and 1/4 cup milk to the batter, otherwise it would not have been a batter. It was much too dry and crumbly. After adding the two extra ingredients, it was perfect, and the bread turned out fabulous. I left out the chocolate chips and used xylitol instead of sugar. The gluten free flours used: 1/4 cup buckwheat, 1/4 cup sorghum, 1/2 cup brown rice. This combination tends to work out in many baked goods for me and tastes amazing. I have baked the batter in muffin tins to make muffins the second time around; they came out nicely!
Preheat oven to 325 degrees F (165 degrees C).
Lightly grease an petite loaf pan.
In a large bowl, mix the butter (or oil) and sugar and vanilla until smooth.
Sift in the flour, baking soda and salt
Blend in the mashed bananas.
Stir in the chocplate chips.
Pour batter into prepared pan.
Bake in preheated oven for 45-60 minutes, or until it tests done with a toothpick.